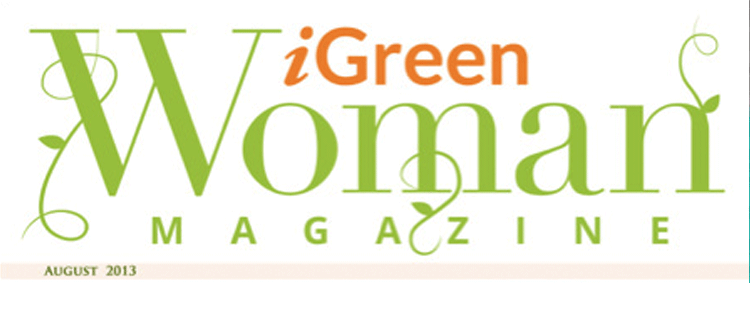 Green Media For Women, By Women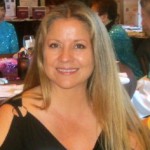 Sandra Hanns
iGreen Media Founder
Sandra is the founder of iGreen Media Group and its sister company, iGreen Woman. Both of these projects bring together powerful women leaders in the green industry to deliver trustworthy information on the latest trends, emerging companies, fashion, films & eco-traveling. We're thrilled to highlight Sandra as our Inspirational Woman this month! Read on for a Q&A with Sandra.

What is iGreenWoman?
iGreenWoman is an online publication dedicated to nurturing the health of both the community and the environment. The publication seeks to inform and empower readers, especially women, to lead health-conscious and sustainable lives. We promote environmental awareness and a connection between the earth and our bodies. We focus on topics such as health and toxicity, natural products, technology and energy, beauty, fitness, and the great outdoors.
The name "iGreenWoman" emphasizes the commitment of a woman who lives a green and healthy lifestyle. Our motto is "iGreenWoman, I am."
How did you come to found iGreenWoman?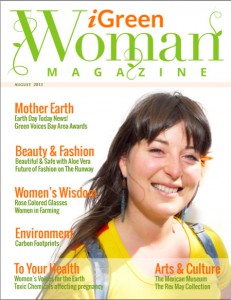 When I started iGreen Media Group, the parent company for iGreenWoman, its main focus was to create content that made a difference in people's lives. Women's health and the health of future generations came to center stage in my heart, and the iGreenWoman eMagazine was born.
As a mother who lost her 9-year old son to bone marrow transplant complications and cancer, and having a daughter who is planning to start a family, it is my calling to inform women about the urgent need to take toxins out of their lives. There is no compromising when it comes to being toxin-free if a woman wants her children to be healthy and her family members to fully enjoy their lives.
As the parent company for iGreenWoman, iGreen Media Group was created to produce content that makes a difference in people's lives. The magazine is a reflection of that. We take a strong stand that green practices—such as buying organic, using natural products, choosing preventative medicine, supporting renewable energy, and making informed decisions regarding investments and purchases—should be the normal way of conducting business. The rest is the old way.
The magazine is all about living sustainably, unifying women, and unifying communities to stand for the same vision.
What do you hope to accomplish through the e-zine?
iGreenWoman eMagazine envisions a world driven by women who unite in choosing products that are good for all of us.
We are committed to creating and sharing informative content with others. We invite women to bring their experiences and passions to be shared with our readers. We collect the many voices that are transforming our communities—the voices of those who are keeping us healthy and vibrant—and put them on pages full of color and beauty.
iGreenWoman has a grassroots approach: we recruit community members to help us fulfill our vision as one community. We are using media marketing (digital magazine, email, and social media) to share content and promote the green movement for a flourishing green economy on our beautiful blue planet. The planet will continue spinning; will humans continue having enough fresh air and drinking water to survive on Mother Earth 100 years from now? Is this our responsibility today? Oh yes, it is!
Who should subscribe to iGreenWoman?
I encourage everyone to subscribe and be inspired by reading and explore the great things other women are doing. Men will be able to read and learn about the voices of women who are standing up for a healthy future for all. We acknowledge the partnership of men in life's journey. iGreenWoman invites men to express their voices and interests through our pages as well.
The magazine is suitable for all human beings living on this planet. No exceptions!
What are some of the most important ways that you've greened your own life?
In my eyes, being green is a journey, not a change. Although we can make small changes immediately, the shift comes when we incorporate new, green practices into our daily lives.
Important changes begin with simple steps. I've changed all the light bulbs in my house to LED, and I unplug electronics that I don't use. I do have Energy Smart appliances for energy efficiency. My floor, kitchen, and bathroom cleaners are natural, certified eco-friendly, and CO2 neutral. My toothpaste, shampoo, conditioner, and soap are organic. My makeup is natural and organic, and so are my creams; one important step is using raw, organic coconut oil as body lotion or as a hair treatment. We use only organic soil and fertilizers for our garden, though I need to improve my green thumb!
We buy only local or California-grown food. We don't support food from across oceans or from other countries unless absolutely necessary, and even then we only will purchase these foods if they are organic. I store food in glass containers. I don't use or buy plastic bottles. I drive a hybrid. I love getting close to 500 miles to a tank. My next car will be an electric one.
For our health, we don't drink sodas or carbonated drinks. Our favorite drinks are filtered water, organic teas and coffee, or any other unsweetened drinks.
In my journey to become healthy, I have learned to appreciate the natural taste of fresh vegetables. I have learned to control the temptation to buy products that are high in sugar or have gluten in them, like pastries, cakes, breakfast bars, or canned food. Doing it all seems difficult, but just taking that one first step is the key to succeeding.