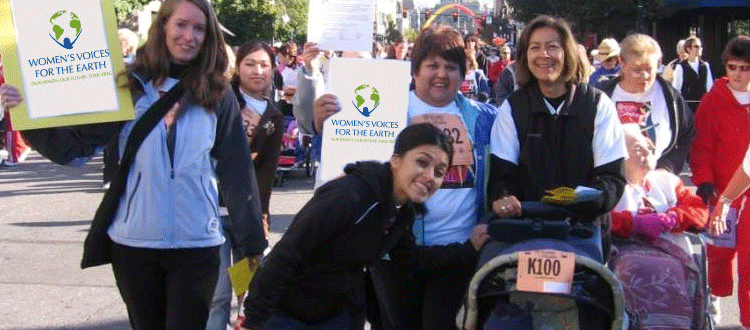 Fed Up With Toxic Chemicals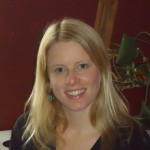 Jamie McConnell
Director of Programs
& Policy
Two important pieces of legislation to protect women's health have been introduced in Congress: The Safe Chemicals Act and the Safe Cosmetics and Personal Care Products Act. Both bills will reduce women's exposure to toxic chemicals by requiring chemicals to be tested for safety before they are allowed in consumer products like cosmetics and furniture. Passage of these bills cannot come soon enough.
As a woman, I have enough to worry about without fretting that the products I'm buying and using in my home may harm my health. But I do worry, and that's because I know our current laws are not protecting us from exposure to toxic chemicals. Cosmetic ingredients do not have to be tested for safety; as a result we end up with lead in lipstick, mercury in mascara and formaldehyde in hair straighteners (and that's only naming a few of the most egregious examples). Similarly, very little safety testing is done of chemicals used in consumer goods – so we end up with BPA in canned food linings and chlorinated tris in mattresses and furniture, to name a few (I could fill up 100 blogs with examples of nasty chemicals in consumer products, but I'll spare you!).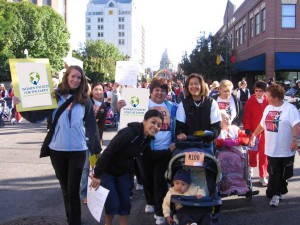 It is so frustrating to me that the burden of finding safer products is put on consumers, when it should be the manufacturer's responsibility to prove their products are safe. I should be able to go into a store, pick a product off the shelf, and trust that it won't contain a chemical linked to cancer or birth defects.
What's more, often times it's hard to know if toxic chemicals are even in the product in the first place, since many products don't carry an ingredient label. Recently, my husband and I bought a chair for our living room. When I found out it had polyurethane foam I called the store we bought it from and asked if the foam was treated with flame retardants like chlorinated tris. They had no idea. We returned the chair.
To top it off, safe, non-toxic products often cost considerably more. I know there are sofas and chairs available that are not treated with chlorinated tris, but I can't afford to shell out the big bucks it often costs to buy a safer alternative. This is not just a health issue, it's an economic justice issue. Just because folks like me can't afford a $1000 chair doesn't mean that we should have to be exposed to a dose of toxic chemicals. It's just not right. And by the way, my husband and I are still chair-less.
The Safe Chemicals Act and the Safe Cosmetics and Personal Care Products Act will help to ensure ALL products have less toxic chemicals in them. So, if this law passes and I go into a store to buy a chair, I can rest assured that the chair probably doesn't have chlorinated tris in it. Or, if I buy a bottle of shampoo or lotion, I'll have some assurance that they don't contain ingredients linked to cancer or reproductive harm.
These bills will place the burden on manufacturers to prove the safety of the chemicals they use in their products, and as far as I'm concerned that's more than fair. If they are the ones profiting from the sales of these goods they should bear the burden (and yes, cost) of ensuring their products are safe.
I probably don't need to tell you that laws like this will only pass if YOU raise your voice and tell your congressional reps to support legislation to reduce the use of toxic chemicals in products. It's super easy and I promise it doesn't take long. After all, we have a zillion other things we need to worry about! With your help toxic chemicals in products could be one less thing on the worry list.