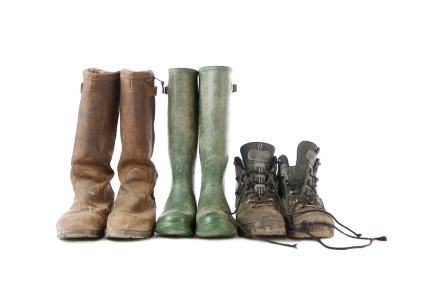 With spring rain comes lots of mud. That means it's time to start taking off your shoes before you enter your house to avoid muddy footprints on your floors. And you might be tracking in more than just mud—you can also track in some toxic chemicals on your shoes, like pesticides from a lawn, carcinogenic coal tar from a driveway, and heavy metals like lead from numerous outdoor sources.
These toxic chemicals can accumulate in dust, and it's estimated that 30-40% of household dust is from outdoor soils. Researchers found a 60% reduction of lead dust and other chemicals in homes with doormats at the entrance or where shoes were taken off outside.
So when you get into the habit of removing your shoes before entering the house during the muddy season, remember to keep doing that all year round—you can drastically reduce the amount of toxic dust in your home!