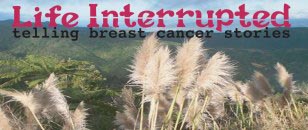 Breast Cancer Awareness Month
While the causes of breast cancer are complex, and not completely understood, one step in the right direction is to reduce your exposure to breast carcinogens (chemicals known or suspected to cause breast cancer).  Here are steps that you can take to avoid exposure to chemicals – and that will benefit your health and the environment in other ways too!
Tips for Prevention
Make your own cleaning products
You've heard us say it before, and we'll say it again! Many cleaning products contain harsh chemicals which can disrupt hormone levels and increase your risk of cancer. Instead, try our recipes with safe ingredients like baking soda and vinegar to handle your everyday household cleaning.
Choose safer cosmetics and beauty products, and use them less often
Check out the Skin Deep Database to find products that do not include ingredients linked to cancer. Rethink your use of all beauty products – can you use less of them, or can you use them less often than you do now?  You'll save money and reduce your exposure to the chemicals they contain.
Avoid "fragrance"
You'll find the word "fragrance" on lots of ingredient lists for beauty products and cleaning products. But due to current trade secret loopholes, the manufacturers do not have to tell you what chemicals are in those fragrances, even if they are chemicals linked to cancer. Until we can get companies to disclose those ingredients, skip fragranced products altogether.  Read WVE's report What's That Smell? for more details on harmful fragrance ingredients.
Ask for "Three-Free" nail polishes when you go to the nail salon
Some nail polishes and hardeners– particularly those sold in salons – still contain the Toxic Trio of toluene, formaldehyde and dibutyl phthalate.  But "three-free" nail products which don't contain these chemicals are readily available. Download a copy of WVE's report Glossed Over and give it to your manicurist or salon owner, so they help protect their workers, and reduce fumes in the salon.
Choose organic foods when available
Eating organic produce reduces your exposure to toxic pesticides and herbicides which are linked to cancer. Supporting organic agriculture also means less of these harmful chemicals will end up polluting our environment.
Want to do even more?
Check out additional breast cancer prevention tips from our partners at the Breast Cancer Fund.
Life Interrupted: Telling Breast Cancer Stories

In honor of Breast Cancer Awareness Month, WVE is also highlighting our sponsorship of the making of Life Interrupted: Telling Breast Cancer Stories.
Rather than merely chronicling how one copes with an infirmity, this documentary film serves as an educational model for overcoming any challenge or obstacle with clarity and honesty, delivering tangible hope for women who are diagnosed with breast cancer.
Breast cancer is an equal opportunity disease, and thus it is important to hear a wide variety of stories and circumstances that women experience with it from widely diverging ages, ethnicities, and socio-economic backgrounds.
Paula Mozen is an award-winning documentary filmmaker, educator, and PBS consultant who was diagnosed with breast cancer in June 2008.  She has served on the film faculties at Towson University in Baltimore, Montana State University, and San Francisco State University.
Learn more about the film.