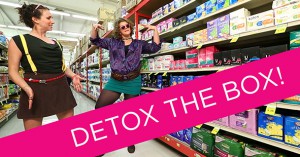 Thank you for telling Procter & Gamble to make Tampax and Always safer!
Did you know that women have a HUGE amount of economic power to convince companies to make safer products? And in this case, women are their only consumers, so they have a responsibility to listen to us. Can you help us spread the word to other women about our Detox the Box campaign?
Because the more we start talking about this issue, and the louder our voices on this sometimes touchy subject, the faster Procter & Gamble will respond!
For more ways to reduce your exposure to toxic chemicals in feminine care products – click here!