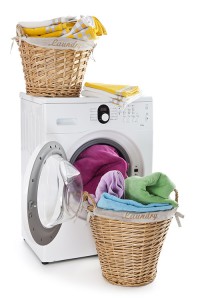 Thank you for taking the Ditch the Dryer Sheets Pledge.
And CONGRATS!! You've not only reduced your own exposure to unnecessary toxic chemicals – you've reduced others' exposures by ensuring these toxic chemicals aren't coming out of your dryer vents.
Women have tons of consumer power when it comes to demanding safe products. We make almost 85% of consumer decisions in the average home. This means that companies pay a LOT of attention to what we buy – and what we don't buy. When we band together to stop buying a toxic product, we can have a huge impact on making the marketplace that much safer.
Can you help spread the word about the Ditch the Dryer Sheets Pledge by sharing it on Twitter or Facebook?
Click here to learn more about toxic fragrance. Together, we can make fragrance safer and more transparent!