There are many ways to support Women's Voices for the Earth! If you'd like to stretch your gift, detox your stock, help raise awareness or shop philanthropically, check out this list of ways to give.
Matching Gifts
Ask your company if they offer a matching gift program. You can quickly and easily double your gift and make twice the impact!
Stock Donations
Donating stock to charity not only has major tax benefits, it is a great way to support your favorite causes. Contact us to take the first step, or reach out to your brokerage firm to fill out a transfer form—it's easy!
Peer to Peer
Create your own Actionista fundraising page and share through your social media accounts to ask your friends to give in your honor—for your birthday, your wedding, or just because!
Amazon Smile
We know you shop Amazon! Did you know that by shopping through Amazon Smile, a portion of your purchase will be donated to the organization of your choice? Simply choose 'Women's Voices for the Earth' and shop, shop away.
---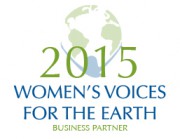 Our partners make an annual (tax deductible) donation to help sustain our advocacy work. In doing so, they become part of our network so that we can help get the word out about their company to our ever-growing group of consumer advocates across the country.
---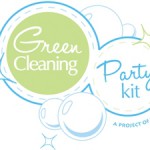 Green Cleaning Party is a fun get together with friends to make non-toxic cleaners from safe ingredients like vinegar, baking soda and essential oils. Thousands of women all over the country have hosted Green Cleaning Parties   You can join them today and, with our support, make it a successful fundraiser.
---

eBay Giving Works
You can support Women's Voices for the Earth when you buy or sell on eBay, with the eBay Giving Works program. Shop now to support WVE! You can also support WVE when you sell on eBay. Just designate WVE to receive 10-100 percent of your final sale price the next time you sell an item. Sell now to support WVE!