Tips & Resources
Look for fitness apparel from companies that offer certified organic cotton or Merino wool fabrics—or those that have been certified by bluesign®, which tests products for their safety for consumers and the planet.
Avoid fitness gear (such as hand weights, yoga mats, etc.) made with materials such as petroleum-based plastics, PVC, or phthalates, which have been linked to concerning health effects.
Opt for BPA-free, reusable, stainless steel water bottles for your workout.
Featured Expert: Leah Segedie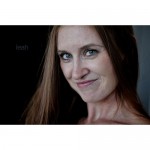 Leah Segedie is a "100 lbs. Loser," founder and creator of the ShiftCon Eco Blogging Conference, Bookieboo Network (over 9500 bloggers strong) and Mamavation community. Through the Mamavation community, she teaches "digital moms" healthy practices to combat disease in their home. The women of Mamavation have lost over 3,500 lbs. She is also a food activist and social media consultant.
Leah's Picks
| | |
| --- | --- |
| | Thinksport Insulated Sports Bottles. Of course these bottles are BPA free, yes, but the makers also avoided aluminum bottles with epoxy because they worry about replacing bad chemicals with worse. Insulated and easy to drink from, they are made of medical grade stainless steel. ThinkSport also allows you to donate 10% of your purchase to great foundations like The Breast Cancer Fund or Healthy Child Healthy World. |
| | JadeYoga creates non-slip yoga mats that are environmentally friendly. Made from natural rubber, they are PVC and phthalate free. Better yet, every time you purchase a mat, JadeYoga plants a tree! |
|   | Soybu makes stylish, comfortable workout wear designed to empower women. Their products blend eco-friendly fibers into durable fabrics and they make sure they have a minimal impact on the environment. |
| | Orgain Nutritional Shakes are a delicious, all organic option for complete nutrition and supportive protein. They come in vegan, nutritional protein and original nutritional shake, as well as a Healthy Kids Nutritional Shake formula in a variety of yummy flavors. They also sell plant Protein Powder. |
| | GoodOnYaBar is certified organic, gluten free, non-GMO and made with real food to nourish you, like sprouted fax, hemp seeds and chia. Their bars serve up 6-10 grams of protein with 9-10g of sugar, sweetened by raw honey or maple syrup. |
| | No gym bag is complete without a high quality deodorant but most major brands contain lots of toxins. Primal Pit Paste is the exception. This natural deodorant is made from organic ingredients: coconut oil, shea butter and arrowroot powders, as well as non-aluminum baking soda and organic essential oils. You only need a pea-sized amount for sweat protection that is safe! |
| | |
| --- | --- |
| | Action Wipes are full body wet wipes for when you don't have time to shower and a perfect accessory for your gym bag. They are made with therapeutic essential oils of tea tree and eucalyptus and natural, plant-derived ingredients. They also have natural antibacterial and antiseptic properties, making them great for cuts, scrapes and rashes. |
| | Post workout aches and pains can be a drag, but Arnicare from Boiron is the safe solution. This homeopathic remedy comes in cream, gel or ointment and provides natural relief from muscle pain and stiffness. |
Advertising Partners
WVE is honored to have the support of the following companies this year that helped bring this guide to life and keep it a free resource for everyone, through their generous advertising support.
Featured Partners
Partners