Tips & Resources
Thanks to True Goods' Health & Impact Profile (HIP) for these resouces:
Cookware: Avoid exposure to cancer-causing PFOA from Teflon and other non-stick surfaces by phasing them out of your home and purchasing stainless steel or cast iron. When choosing a ceramic cookware or bakeware item, be sure the glaze is lead-free.
Furniture: Finding safe furniture can be tough! Consider natural options, like wicker and wood, that also don't contain flame retardants. Some finishes and manufactured wood alternatives off-gas VOCs so stay away from particleboard, fiberboard, and certain types of plywood, which also contain higher levels of formaldehyde, a known carcinogen.
Scenting: Research has shown some scented candles produce smoke laced with almost as many toxins as those produced by cigarettes! To avoid dangerous fumes and soot, use soy or beeswax candles with pure essential oils and non-cored fabric wicks (and keep them trimmed short).
WVE Expert: Elizabeth Wasserman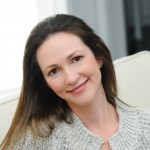 Fueled by a passion for preventive health, a commitment to clean living, and a strong belief in corporate responsibility, Elizabeth launched True Goods.com, a new online shop for non-toxic products, with a mission to help customers harness their purchasing power to create healthier lives and a more sustainable environment.
Why not create a fabulous gift basket for that cooking, decorating, or household health maven in your life? We've handpicked these beautiful and truly effective non-toxic product lines to make your gift giving a breeze this season.
Elizabeth's Picks
Organic Bamboo Kitchen Essentials: From beautiful cutting boards and cooking utensils to coasters and hors d'oeuvres trays, Bambu Home represents the best of the best in organically sourced bamboo.
Designer Dish & Hand Soap: Haven's deliciously addictive Zest & Spice Castile Soap is a blend of moisturizers and natural solvents, making it perfect for dishes and hands, and packaged in bottles so gorgeous you'll want to leave them out on your counter!
Fabulous Furnishings: From baby's room to the guest room, breathe easier with cost-effective, non-toxic mattresses in crib, twin, or full sizes from Nook Sleep Systems.
Holiday Lighting & Room Scents: RareEARTH's enchantingly scented soy candles and mini room diffusers contain pure essential oils and are free from toxic metals, harmful synthetics or endocrine disruptors, and the candles are gorgeously hand-pigmented with natural minerals by expert artisans.
Advertising Partners
WVE is honored to have the support of the following companies this year that helped bring this guide to life and keep it a free resource for everyone, through their generous advertising support.
Title Partner

Featured Partners