Tips & Resources
Because many companies don't disclose ingredients, it can be hard to know what's safe and what's not. You can get around this by making your own gifts with safe, non-toxic ingredients.
Create a gift basket of homemade cleaning & personal products using WVE's recipes! Get creative with old jars, ribbon and other scrapbooking supplies for a super cute (and practical) gift!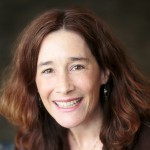 WVE Expert: Micaela Preston
Micaela is a green lifestyle writer and marketing consultant with a passion for sustainable products and brands. Her popular blog, Mindful Momma, provides inspiration for living a green and healthy lifestyle while balancing life with children. Micaela lives in Minneapolis with her husband and two boys. When she is not writing, she can be found whipping up a healthy meal or the latest eco-craft. Follow Micaela on Twitter, Facebook, Pinterest, Google+ and Instagram.
Micaela's Picks
Beauty Products
DIY Body Polish from Mindfully Frugal Mom
Homemade Whipped Body Butter from Mindful Momma
DIY Almond & Oatmeal Bath Soak from Feathers and Freckles
Homemade Lip Balm from Mindful Momma
Food Gifts
Chocolate Orange Truffles from Mindfully Frugal Mom
Homemade Vanilla Extract from EcoKaren
Flavored Vinegar from Rattlebridge Farm
Crafts/Sewing
DIY Cloth Napkins from DIY Your Way
Bottle Cap Flower Magnets from Positively Splendid
Wrapped Washer Necklaces from Design Mom
Felted Sweater Coasters from Green Your Way
Necktie Cuff Bracelet from Linda Eve blog
Baby Burp Cloths from Dana Made It
Soft Baby Toy from Curious Kangaroos
Advertising Partners
WVE is honored to have the support of the following companies this year that helped bring this guide to life and keep it a free resource for everyone, through their generous advertising support.
Title Partner

Featured Partners