July Inspirational Woman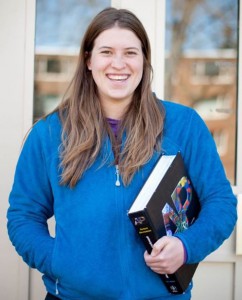 After moving to Missoula to attend college, I found myself looking for a way to become involved with the environmental community. I discovered Women's Voices for the Earth and it seemed to be a perfect fit, combining two of my passions: healthcare and the environment. I began volunteering as a freshman and have been involved ever since.
The health of an individual, and of society, is heavily influenced by the environment in which they live. As a physician, I hope to be able to address the most basic issues affecting the health of our society; primarily, the environment in which we live and the products that we interact with daily. I believe that the way to a healthier society is by educating people about how to keep themselves and the environment in which we live healthy.
I love working with WVE because everyone is so passionate about what they're doing and they bring that energy with them everyday to work.
Laura is such a valuable asset to WVE as an intern, and we know she's going to take medical school by storm!