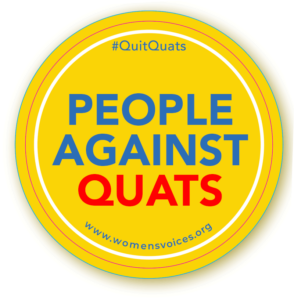 Thanks for signing up to join the People Against Quats action group! Public health is a huge concern, and we're so excited that we can work together to create a safer environment in our schools, work places and other public spaces.
We will be in touch with you very soon to get started!
In the meantime, take a look at some of our resources on quats and cleaning products:
If you'd like to get text updates from WVE, please text VOICES PAQ to 52886.