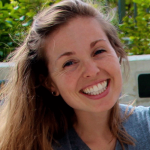 Jennifer Canvasser

NEC Society
Founder,
Board of Directors

Inspirational Woman
As a trained community organizer, I am constantly seeking ways to effect change. Policy, market, community-based and media campaigns can spur action, so when I was presented with the opportunity to participate in the documentary film, The Human Experiment, I jumped right in. I hope that my story, featured in the film, inspires individuals, communities and our leaders to get involved in the effort to create a healthier and safer environment for all of us.
I joined the Ecology Center and environmental health movement in 2010, fresh out of graduate school, with a deep enthusiasm for sustainability and healthy living. Never did I imagine how drastically my life would change in the years to come, and how my concern about toxic chemicals in everyday products would take on new meaning. In the award-winning documentary film, The Human Experiment, I share it all — our years of struggling with infertility, the extremely premature birth of our twins that led to their intense, albeit necessary, exposure to harmful chemicals, and the passing of our son, Micah, when the twins were just 11 months old. The Human Experiment, narrated and executive produced by Sean Penn, features personal stories like mine to expose the real health consequences of ineffective, outdated legislation that fails to adequately regulate toxic chemicals.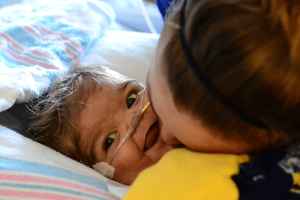 Nearly 40 years ago, a national policy was passed that would jeopardize the health of our families and natural resources for decades to come. This policy, the Toxic Substances Control Act (TSCA), was adopted as law before we really understood how toxic chemicals persist, bioaccumulate and disrupt health. Science evolved, and we began to realize some of the irreversible conditions caused by exposure to toxic industrial chemicals. Despite the evidence, TSCA, the only national policy intended to protect us against chemical hazards, remained unchanged.
Decade after decade, our children, families, and natural resources have endured unnecessary exposures to chemicals linked to a range of health conditions including cancer, cognitive impairments and reproductive problems. Today, toxic chemicals like flame retardants, formaldehyde, and endocrine disruptors continue to show up in children's products, pet toys, and everyday household items. Every day, as we live, work and play, we ingest, inhale and absorb a cocktail of toxic industrial chemicals. The Human Experiment unveils this shocking reality of every one of us being exposed to toxic chemicals in our everyday products, without our knowledge. Biomonitoring has demonstrated that virtually all of us have toxic industrial chemicals streaming through our blood, urine, breast milk, and stored in our bodies.
The personal health stories featured in The Human Experiment are stories you already know well. They are the health struggles of your friends, neighbors, and family members. While many diseases and illnesses cannot be attributed to exposure to harmful chemicals, many indeed can. The Human Experiment shares our personal stories to demonstrate why we need stronger policy protections from toxic chemicals now. While we can choose to purchase products made with safer materials, from companies committed to clean and healthy living, we cannot simply shop our way out of this toxic health problem. We need to reform TSCA with legislation that is comprehensive, strong and protective of our most vulnerable communities and natural resources.
Jennifer Canvasser has served on the Ecology Center's children's health, first food and environmental health campaigns since 2010. She completed UCSF's Reach the Decision Makers Fellowship program in 2011, with a focus on reform of our national chemicals law. In 2014, Jennifer founded the NEC Society, a non-profit organization dedicated to protecting fragile infants, after losing her son, Micah, to necrotizing enterocolitis. She is a regular contributor to The Huffington Post on parenting, health and food justice issues. Jennifer completed her undergraduate studies at U.C.L.A. and earned her Master's in Social Work from the University of Southern California with a focus on community organizing.