Tips & Resources
Nothing compares to the experience or the memorable time you spend with your loved one. A ticket to a play, concert, or a museum membership will leave an indelible memory.
Go away on a weekend retreat together (without the kids), or take a wine tasting, cooking, or gardening class together!
Featured Expert: Karen Lee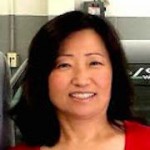 Karen is a chiropractor turned natural-living expert who blogs about health on drkarenslee.com. She captained a 400+ member Eco-Etsy Team while operating an eco-handmade business on Etsy where she still finds her inspirations for eco-friendly handmade gifts. Currently, her focus is on educating her readers about holistic living with real food, nutrition, and non-toxic living.
 Karen's Picks
FOR HIM
| | |
| --- | --- |
| | Herban Lifestyle Three-piece Grooming Set. Herban Lifestyle only uses fresh, pesticide-free ingredients (mostly organic) in all of their products. This set contains everything a man needs for his morning grooming routine. |
| | Messenger bag from the Ultimate Green Store. Bring out the inner Jack Bauer in your man with this waterproof bag, made from 100%-recycled PET bottles. Identical to non-recycled fabrics, this fabric is manufactured without using up earth's precious natural resources. |
| | Upcycled vinyl-record clock from Uncommon Goods. Smartphones may have replaced records for listening to music, but vinyl records are still around. Why not use them in clocks and bring back the good 'ole days? |
| | OffGrid solar backpack. Recently, we've had our fair share of storm-related power outages in the Northeast and we could have used the OffGrid backpack for charging electronics. The pack charges, phones, tablets, and laptops using solar energy. It would be great for camping or backpacking too! |
| | Beer making kit from Brooklyn Brew Shop. These home beer-brewing kits are perfect for anyone who loves a good beer. They come with fresh ingredients and everything you need to make a gallon of beer. It's fun, easy, and educational. And you can get refills to make more! |
|   | Classic retro vest from Patagonia. Made with 86%-recycled plastic, this vest has a windproof barrier sandwiched between a thick 100%-polyester pile (86% recycled) on the outside and a moisture-wicking mesh inside. Patagonia is one of the best green companies with deep environmental missions and ethical business practices. |
 FOR HER
| | |
| --- | --- |
| | PVC-free makeup bag. Founded by a mom and a daughter, Wild Mint Shop offers non-toxic, eco-friendly products for everyone on your gift list. (They even offer a gift registry.) This reusable, PVC-free makeup bag has lead-free zipper, as well as antimicrobial, waterproof, and stain-resistant fabric. Wild Mint Shop carries non-toxic make up too! |
| | Herbanluxe vegan mascara. Handmade in Connecticut, this mascara is vegan, gluten free, and free of, paraben, phthalates, petrochemicals, triclosan, and mineral oil. Plus, it's cruelty free! Herbanluxe makes the mascara in small batches so it's always fresh. |
| | Organic-cotton denim jeans (Made in USA). These jeans by Eileen Fisher are made with organic cotton, and dyed without the use of hazardous chemicals. Eileen Fisher is an ethical and sustainable company that continues to make strides in protecting the environment while supporting women, and donating some profits to charities for girls and women. |
Advertising Partners
WVE is honored to have the support of the following companies this year that helped bring this guide to life and keep it a free resource for everyone, through their generous advertising support.
Featured Partners
Partners