Tips & Resources
Look for crib mattresses stuffed with cotton, polyester, or wool instead of foam. Check out Getting Ready for Baby for some safer brands.
Some car seats can contain brominated flame-retardants, PVC, or other heavy metals. Check out the best and worst brands of car seats.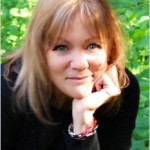 Featured Expert: Melinda Olson
Earth Mama, Angel Baby's "mama" logo is not just a marketing symbol. She represents Melinda Olson, a nurse, herbalist, and real mother who believes mamas, babies, and families have a right to safe, herbal, zero-toxin products. For over a decade Earth Mama Angel Baby has been supporting mamas and babies through the entire miraculous birth process, offering nature's perfect solutions to perfectly natural pregnancy discomforts.
Mama's Picks
Advertising Partners
WVE is honored to have the support of the following companies this year that helped bring this guide to life and keep it a free resource for everyone, through their generous advertising support.
Featured Partners
Partners