January Inspirational Woman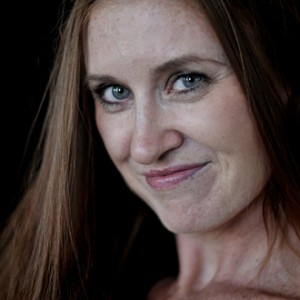 We are in awe of Leah for her leadership in the environmental health and food movements. We had the privilege of meeting her in person at the 2014 ShiftCon Social Media Conference, which we're immensely grateful to her for founding to bring together bloggers, brands, and non-profits intent on creating a green economy and a healthier world. We're honored to highlight Leah as our first Inspirational Woman of 2015!
Leah's Story
Leah professes that her success was born out of grief. While she was pregnant with her first child, her family discovered that her father had mesothelioma – asbestos cancer. The doctors gave him six months to live. Leah quit her job to help care for her dad. Her father passed away when her baby was three months old.
Leah turned her grief into action. She left her career in politics to focus on her family, and began to learn about healthy food, nutrition, and exercise to keep her family healthy. Her hobby turned into a profession in 2007, and she used her background in working on community campaigns, guerrilla marketing, and public relations to found Mamavation, the BookieBoo Network, and the ShiftCon Social Media Conference. She's become such an influential food activist that fast food mega-corporations tremble in their boots at the mention of her name.
On Founding Mamavation
Leah believes in teaching moms how to be healthy because moms will in turn teach their families to be healthy. She started Mamavation after she lost over 100 lbs. to connect other moms on a similar mission of wellness and health. Over the years, she has built a reputation for being "real" among mom bloggers—someone who doesn't sugar coat things and lives her imperfect life out loud.
Mamavation is now one of the best branded campaigns in social media among mom bloggers. Moms affiliated with the campaigns have lost over 3,000 lbs. and have minimized toxins in their household. Leah engages the Mamavation community in the food and toxics movements online, volunteering her time for labeling initiatives and non-profits, and hosting trending Twitter parties monthly that educate consumers on better ways of living.
On Founding ShiftCon 
In 2014, after attending one too many blogging conferences sponsored by brands using GMOs and toxic chemicals, Leah founded the ShiftCon Social Media Conference. ShiftCon is the first conference of its kind that brings together bloggers, brands, and non-profits in the green/wellness niche. ShiftCon was born out of the idea that together, we can create a profound impact on the world around us. We can literally shift how we eat, raise our families, and our impact on the environment. The goal of ShiftCon is to come together to leverage our collective influence to accelerate that shift.
Leah has been recognized for several feats in her professional and personal life such as being named "Mom of the Year" by Shape Magazine, being named the 4th most Influential Mom Blogger by Cision Media, Top 10 Women Changing School Nutrition, compared to Lady Gaga for her unique social media tactics in The Huffington Post, and Favorite Weight Loss Blog by Fitness Magazine.  Her story, communities and work have also been featured on CNN, ABC, NBC, The O'Reilly factor, and in Chicago Tribune, Christian Science Monitor, Fitness Magazine, and Shape Magazine.