September Inspirational Woman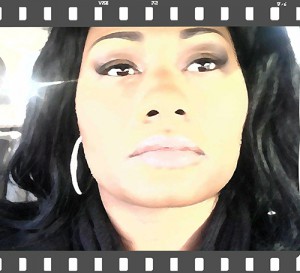 I am Eneshal Miller. I live in Burtonsville, Maryland.
In the African-American community that I grew up in, seeing someone who looks like me on an ad or cover in the beauty industry was not an everyday thing. And the truth of the matter is that I'm just like everybody else: we want to be beautiful, and sometimes that comes with a price.
I love doing hair—I've been doing it since I was 10 years old. But I remember that the chemicals would make me ill even then. I've been to three different hair schools in an effort to work only with natural products. I've written letters asking to be a "natural" student because of my inability to work with or be around certain products with chemicals—and I was laughed at for it. I owe student loans to this day because of not be able to give "my best," which means not using harmful chemicals to treat or style hair.
Imagine if we can change this paradigm in the beauty industry and in cosmetology schools—we would be doing a wonderful thing! I'd love to start a campaign to allow students in beauty schools to choose if they want to become advocates for safer products. For now, it's a great start to end this social paradigm to become beautiful at the cost of your health.
I currently work Arelis Dominican salon in Maryland as a floater stylist, which means that I work from my clients' residences. I do this because the salon not a natural resources/green establishment, and this way, I can avoid exposure to products that make me ill and still do what I love: style hair.
I have tried so many products—and I got caught up in the products that were marketed to me, without knowing the facts of what was actually in those products and what it could do to my health. I had to learn that from invested researchers and people who put in that work to teach us, including advocates like Women's Voices for the Earth. I didn't have the time or the means to do all this research about beauty products on my own; my education is minimal. I am still learning about this issue and WVE's website is my library. I commend WVE for the hard work they're doing and striving for us to become knowledgeable—it's working!