1, 2, 3, 4 #DetoxTheBox Summer Updates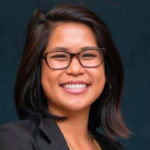 Ash Chan
Campaigns & Outreach Coordinator

With a busy summer already over, we wanted to take some time to uplift and share some inspiring updates about our campaigns for safe period and personal care products.
1. Taking Parties to the Next Level
With the launch of our latest party kits and amazing supporters, we hosted over 50 Detox the Box Action Parties not only across the United States but also internationally!!
#DetoxtheBox Parties are a fun way to raise awareness about the hazards of hidden and harmful chemicals in menstrual care products and spark culture and policy change to destigmatize the ways we talk about, understand and experience safe and healthy periods. For more information about the #DetoxTheBox Parties or to sign-up to host your very own, drop me a line at ashc@womensvoices.org and I would be happy to get you started!
If you hosted a #DetoxTheBox Party, we would love to know how your party went. Share feedback, photos & highlights about your party, here.
2. Shaking up Summer's Eve
This August and in the "sizzling New York heat, we protested toxic products & body-shaming" that put women's health at risk. With campaign support of over 15,000 people, we held a demonstration and press conference alongside leaders, activists, and community members from across the country to demand that the owners of Summer's Eve, Prestige Brands:
disclose all ingredients, including additives, adhesives, and fragrance ingredients;
eliminate the use of hazardous chemicals and contaminants linked to chronic health problems, including cancer, reproductive toxicity, endocrine disruption; and
consider and prioritize the health and well-being of the customers who buy and use their products.
Catch coverage from the Summer's Deceive Rally below. And stay tuned for more ways to hold Summer's Eve accountable!
3. Collaborating with policy SHERoes
Committed to the fight for policy change and menstrual equity, we are also proud to collaborate with, support and celebrate the leadership of passionate, powerful women who are dedicated to making sure access to period products and information is safe, affordable, accessible and protected by law.
Three of our SHEroes, include:
Assemblymember Linda B. Rosenthal (D/WF-Manhattan) who has been leading legislation in the State of New York.
Congresswoman Grace Meng (D-NY) a champion for menstrual equity in Congress.
Congresswoman Carolyn Maloney (D-NY) an advocate for women's health for almost two decades.
We will be ramping up our efforts to support, create, and uplift leaders and policies next session, so be on the lookout for new policy actions in the New Year.
4. Don't miss Environmenstrual Action Week, October 13-20th
Hosted by one of our dynamic international partner organizations, Women's Environmental Network (WEN), Environmenstrual Action Week amplifies environmental and health issues related to menstruation through a variety of interactive activities, recipes, resources, and so much more.
Taking care of our bodies should never put our health and wellness at risk. I hope that we can continue this work, fight, and movement with you.