Three Amazing Women Policy Makers Leading the Charge for Menstrual Equity!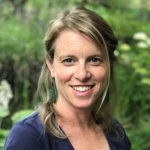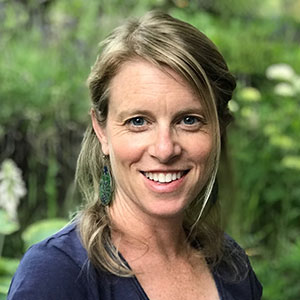 Jamie McConnell
Director of Programs
& Policy
It's an unfortunate truth that the needs and rights of women have been overlooked and disregarded in laws, in the workplace, in public services, health care, and many more facets of daily life. At a time when it has become increasingly clear that we cannot take the gains we have achieved over the years for reproductive health for granted, it also has become glaringly evident that we have a long way to go to achieve an equitable and just society on many fronts, including menstrual equity.
You may have never heard the term menstrual equity — although if you menstruate you have no doubt experienced menstrual injustice. Menstrual equity would guarantee access to safe period products. It would give you the right to know what ingredients are being used. It would make period products, a basic human necessity, affordable and accessible.
Three women policy makers are leading the charge for menstrual equity, and they are doing some amazing things (yay for women leaders!). Feel free to reach out to them on Twitter and thank them for all they are doing, so women can have periods without shame, without health risks associated with harmful chemicals in period products, can be informed about what materials and ingredients are being used in products, and have products available and affordable to all those who menstruate. (Twitter handles for these leaders are: @LindaBRosenthal, @RepGraceMeng and @RepMaloney — share your thoughts, gratitude, and please include hashtag #menstrualequity)
Assembly Member Linda B. Rosenthal (D/WF-Manhattan)
New York Assembly Member Rosenthal has been leading the menstrual equity charge for New Yorkers. In just a few short years she has:
Helped increase awareness about the issue through a TEDMED talk about period equity.
Recently sponsored and passed A.588 which requires New York State correctional facilities to provide individuals incarcerated with free period products.
Introduced A.521 which will require the disclosure of ingredients in period products. The bill passed two committees before the New York legislative session ended and will be reintroduced next session. With Assembly Member Rosenthal leading the effort, we have no doubt it will pass!
Successfully repealed the tampon tax in New York.
Introduced the TAMP ACT A.10270 which would require all female designated bathrooms in NY to provide feminine hygiene products at no cost.
Introduced A.347 to create a pilot program to provide free period products to middle and high school students in low-income districts in the state.
Introduced A.585 to require homeless shelters to provide free period products.
Congresswoman Grace Meng (D-NY)
Congresswoman Meng is a force for menstrual equity in Congress. Case in point:
Got the U.S. Department of Justice to make tampons, pads, and liners available to all inmates who use these products in federal prisons free of charge.
Introduced a bill that would allow menstrual hygiene products to be purchased with money from health flexible spending accounts — the House of Representatives passed this bill in July.
Convinced FEMA to add period products to the list of items that shelters can purchase with federal grant funds.
Recently sent a letter to Speaker Paul Ryan to request that House office be reimbursed for period products for staff and office visits and make products available in all bathrooms under US House jurisdiction.
Introduced H.R. 972-Menstrual Equity for All Act of 2017. The bill will allow tax reimbursements for period products, provide a tax credit, will allow emergency shelters to use federal funds to provide free period products, and would require private employers with over 100 employees to provide free period products.
Introduced H.R. 2416-Menstrual Products Right to Know Act of 2017 which requires period product manufacturers to disclose ingredients.
Called on the FDA to eliminate the use of harmful colorants in feminine care washes.
Included a request in an appropriations bill for the FDA to respond to a citizen's petition Women's Voices for the Earth filed with the FDA regarding the use of colorants in feminine care washes. As a result, the FDA formerly responded to our request, although the agency maintained the safety of colorants in washes.
Championed the issue of menstrual equity at Women's Voices for the Earth's May 2017 Detox the Box rally in Washington DC.
Congresswoman Carolyn Maloney (D-NY)
For almost two decades Congresswoman Maloney has been fighting for more research into the health impacts period and feminine hygiene products may have on women's health.
#menstrualequity
,
Aseembly Member Linda B. Rosenthal
,
congresswoman carolyn maloney
,
Congresswoman Grace Meng
,
detox the box
,
feminine care products
,
ingredient disclosure
,
menstrual equity
,
menstrual products
,
menstrual products right to know act
,
Period Equity
,
period products
,
right to know
,
robin danielson feminine hygiene product safety act
,
tampon tax