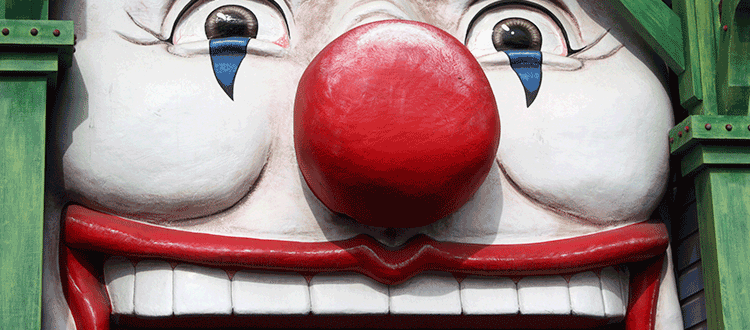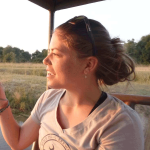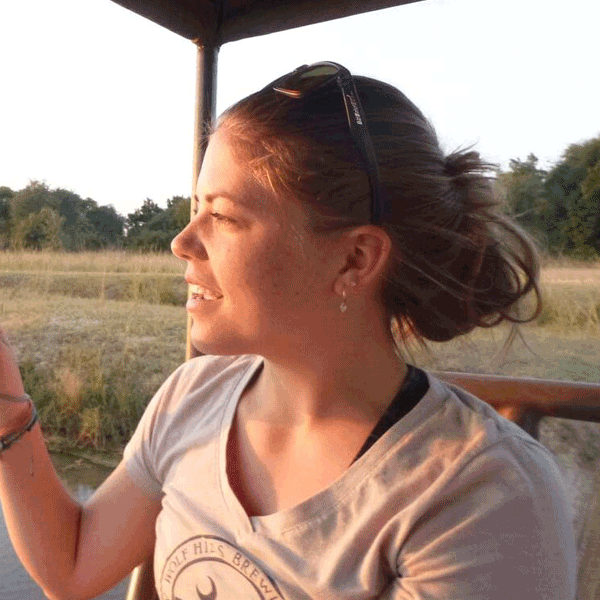 Ruth Crystal
WVE Intern
How our affinity for fragrance has built a spooky empire of weird, unnecessary, and unhealthy products.
Scent plays a key role in our daily lives. We are all attracted to things that smell "good" or "familiar". As one of our 5 gateway senses, scent generates both a biological, as well as psychological reaction within us. It's miraculous how a single scent can bring back a thousand memories and emotions; some of which you may have forgotten. That's the power of scent, baby.
Fragrance is EVERYWHERE!
This powerful connection has not gone unnoticed. Businesses have developed an entire market of fragrance encompassing everything from cringe-worthy perfume, to fragranced household items. We are truly a species obsessed with things that smell.
But let's be real… scented products are getting out of control. Thanks to our friend the internet (and handy 2 day shipping), one can easily find and purchase anything from pizza dough perfume, to floral scented tampons. We are so afraid of bad smells, and have convinced ourselves that smelling-good is the same thing as being clean and in some cases, being healthy.
Freaky Fragrance
In fact, fragrance chemicals can actually be adversely impacting our health. Thousands of synthetic chemicals are used to create modern day fragrances for our products, and some of these chemicals have been linked to health impacts ranging from eye and skin irritation to hormone imbalance and increased risk of breast cancer. And most of these chemicals are kept a secret from consumers. Suddenly, all these crazy fragranced products are no longer fun, but instead, freaky.
So just how crazy is it out there in the world of scented products? Here are some of our favorite-terrible finds in this thing we call the fragrance funhouse. Enter at your own risk!
Perfume – But what's so weird about perfume? With a simple Google search for perfume, an outrageous number of websites pop-up offering not only thousands of top-brand perfumes, but a seemingly infinite number of weird, over-the-top perfumes as well. There are several websites specializing in odd scents — a growing sector of the fragrance industry. One site in particular states that they offer fragrances ranging from, "Apple Blossom, to Zombie." A few of those including lobster, crayon, pizza dough, mildew, and even turpentine. Not to forget, the main-stream perfume industry is chemically just as crazy. No matter the end result, perfumes and fragrance can be a bottle of toxic "dont's".
Scented Paint Additive – The already toxic stew of hazardous paint ingredients now has the option for a fragrance makeover. Glade now offers a line of scented paint additives that actually encourages you to "decorate with fragrance" — you know to mask the toxic fumes with even more toxic fumes.
Fragrance Phone Apps – This just in! You can now fill your home with unknown chemicals with the touch of an app. A Utah-based startup has created a plug-in scent dispenser for your home, that can be controlled with an app on any smart device. If home fragrances aren't for you, have no fear! There are numerous other fragrance apps that help every day issues such as choosing a new fragrance, to locating where specific fragrances are available in a store near you.
Dreft Blissfuls in-wash Baby Scent Boosters – As if parents didn't have enough to worry about, this line of laundry products offers several detergents to choose from based on your child's age. They offer in-wash baby scent boosters to, "help bring back that nostalgic, amazing baby scent with every wash."
Scented pacifiers – Yep, scent added to pacifiers. Companies say fragrance additives such as vanilla are a sure-fire way to help calm and soothe a fussy child. With such tiny, sensitive bodies with extremely fragile immune systems, adding any unnecessary chemicals to infant products seems counterintuitive. Especially when it comes to products that babies are allowed to suck, chew, and potentially ingest.
Scented Razors – With the shampoo, conditioner, soap, body wash, shaving cream routine all swimming with various fragrance … why is there a need to have a scented moisture strip on razors?
Scented Tampons – Why mess around with perfumes and feminine sprays, when you can target the source of your issues directly. It's the silver bullet of feminine hygiene, right? A women's reproductive health begins with what our body already does for us: regulate pH, balance levels of healthy bacteria, and self-clean. Aside from the fact that scented tampons are exposing one of the most absorbent parts of a women's body to potentially toxic chemicals, I'm pretty sure vaginas are not supposed to smell like a "mountain breeze" or "spring shower."
Scented Toilet Paper – A classic necessity with air freshener built in. Why not? As one of the most avoided rooms in the house to clean, it is now possible to purchase products that make the go more enjoyable with relaxing scents such as lavender. Oh and let's not forget exactly where we're putting these unknown fragrance chemicals.
It's ridiculous. Our olfactory system is being trained to want over-the-top, forgetting how unhealthy it can be. Why are we accepting that everything has to have a "smell", and discarding fragrance-free as unclean or not as cool? While the industry tell us we need stronger, newer, weirder to stand out, just keep in mind what can really be hiding behind the word "fragrance."
From the weird, to the unnecessary, to the toxic — the fragrance funhouse is a scary attraction I'm not buying a ticket to.