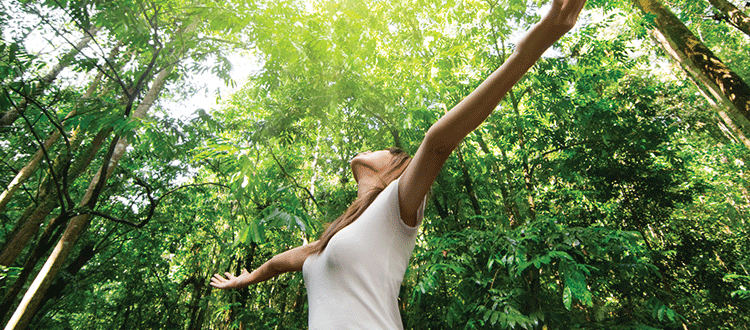 The Misunderstanding of Detox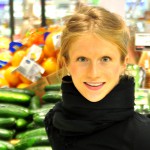 Amie Valpone
How I Detoxed My Life from Lyme Disease, PCOS, Candida, Leaky Gut & Hypothyroidism
Rather than enjoying the youth and virility of my 20s, I suffered a decade of chronic illness. It started with severe leg swelling that felt like bricks of water on my legs, chronic pain, horrible digestive issues and lethargy. Yet this pain set me on my journey of detox, leading me to feel healthier and more energetic than I had in more than a decade.
Society made me think of detoxing as extreme juice diets and other harmful techniques. But I soon realized detoxing doesn't have to be this way; toxins needed to be addressed to heal my body and solve problems that traditional Western medicine couldn't solve for me.
Toxins are harmful substances that kill living, organic materials. Unfortunately, toxins are so prevalent in my daily life, they've established a home in our bodies and take a toll on our organs. Hidden in our air, water, food, cleaning supplies and beauty products, toxins are associated with issues such as arthritis and autoimmune disease.
Yes, if I broke my arm or was suffering from a heart attack, Western medicine has its place and can be wonderful for those emergency situations. However, for detox and other more puzzling health issues, many people like myself receive prescription drugs like candy to cover up symptoms. When I was on steroids, morphine, water pills and heavy-duty antibiotics, none of them helped. Those prescriptions only masked my chronic pain.
I learned that detox is about taking an active role in stimulating my body's ability to cleanse itself of these harmful toxic substances. Though my body is detoxing every second, I realized it can be overwhelmed with toxins and not able to remove these toxins quickly enough before they start to accumulate and get redistributed throughout my body.
My mindset shifted when I started researching how toxic my body was, where my toxins were coming from, and what they could be doing to my health. For example, so many people worry about children ingesting insect repellent spray stored under the sink, but not many folks are as concerned by the toxic pesticides on the conventional blueberries.
Some of us, like myself, are DNA-encoded to be more sensitive to toxins than others. Through Integrative Medicine Doctors, I've learned a great deal about detoxing and how to prevent exposure and illness from toxins. I, for example, was born without MTHFR, a handicap that doesn't allow me to detox properly. This is why some people, like myself, get sick from mold exposure while others don't have any symptoms. It's why some of us have a hangover after drinking, while others are fine the next day. I simply cannot detox these toxic substances from my body and need a little extra support.
The first step I took towards detox was eating organic fruits and vegetables from the Dirty Dozen list. I also only eat organic poultry and eggs, and recommend any animal product should be organic to avoid the animals' growth hormones and antibiotics that wreaked havoc on my body for so many years.
My poor health made my life painful but I never lost hope. It took me a decade of perseverance to discover it was solely due to the toxins my body could not remove on its own:
When at 25 I had 40 pounds of leg swelling and the doctors handed me water pills — I had no other choice but to keep fighting.
When I could barely walk from my leg muscle's chronic myositis inflammation, I managed with steroids but I knew there must be a better answer.
When I was told I needed two bone marrow biopsies for leukemia because my bone marrow was hypoplastic, I did it. I cried and I hung on for dear life. But deep down, I knew I didn't have cancer.
When I was forced to live on disability from my corporate job and had c-diff colitis, leaky gut, candida, multiple parasites, and was given 24 hours to live, I fought my way through the pain because I knew better days would come.
When I realized at 30 years old that all of the 300+ doctors that I'd seen in the last decade had missed my Lyme disease, I wanted to cry and give up – but I didn't. I detoxed and regained my life.
And I healed.
I know it may seem that toxins are inescapable, and I'm not here to scare you. Don't despair. There are ways you can lessen your contact with toxins and lead a healthier, cleaner life. My website TheHealthyApple.com, can help you learn about Integrative medicine and autoimmune diseases, along with how to work with doctors, ways to clean up your home, diet, and much more.
Were the last ten years easy? Heck no. But I learned a lot, quit my corporate job and now I am living my dream – my passion. My goal is to help others who are frustrated and exhausted with Western medicine, those who can't get a diagnosis and those who are on pharmaceutical drugs to mask symptoms. I am living proof you can heal.
There is hope. There is an answer. Breathe, and remember to keep fighting until you get an answer, because your answer IS out there.