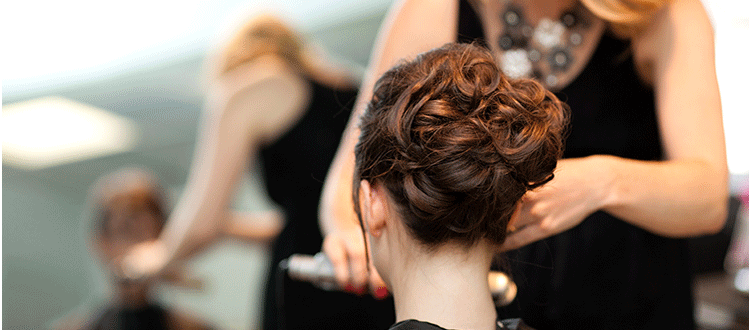 Does What You Use on Your Hair, Nails and Skin Really Matter?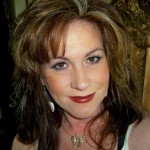 Colleen Guber-Decker
Owner of Salon Fig
It's funny, I never really thought much about the products I used. To be honest, as I can imagine most people do, I have always been one to "get the deals." Something on clearance or next to nothing? I'm there; it's mine.
Three and half years ago, I had somewhat of an epiphany. Being a hairdresser, I was surrounded by chemicals every day. I used hair products, make-up, and nail polishes from every brand in every price range on my own body as well as on my clients. I never really gave it one thought. Hey, our skin is our shield right?
My epiphany occurred when I opened my own salon and started researching products to carry. Having a thyroid disorder, I've been struggling with all types of issues since 12 years of age.   Around the same time I opened my salon, I attended a seminar regarding diet, product ingredients, and thyroid. I started eating differently, removing processed foods from my diet and eating a more whole food-based diet.
That's when I realized….why would I use CHEMICALS on my body if I didn't want to put them in my mouth? After all, more than 60% of everything you put on your skin goes inside. As I researched more products that we were using every day in my salon, I was mortified to discover that they were filled to the brim with toxic chemicals. Everything from hormone disrupters to nerve numbing agents, not to mention ammonia and formaldehyde in our shampoos, make-up, and nail polishes, and the list goes on and on. The funny part is that there are many people like I was back then, people who take great care to eat the right things and exercise, but continue to use "the best bargain deal products" on their hair, skin, and nails. I find this concerning.
But it's not just the women who go to salons that I'm concerned about. It is so important for stylists themselves to have a safer options as well.
Many products on the market as well as in the salon contain hormone disruptors, which can harm anyone at any age, but particularly those of us that are surrounded by them 40 to 60 hours a week, every week, every year. And stylists who are of reproductive age are exposed to toxic salon chemicals that can literally alter their hormone balance.
This can make it hard for these women to become pregnant and to have healthy pregnancies; and let's not forget that babies are being born pre-exposed to those chemicals that the mother is exposed to. It is not just about using better products for ourselves, but for our children, families and our future.
There is no doubt that there is a direct correlation between good health and what we are putting in and on our bodies every day. Somewhere along the way, we lost sight of doing what is best for us in favor of what's easiest and cheapest. I constantly hear comments in my business about how expensive it is to be healthy, and I agree it is more expensive to buy good whole foods and products. But we have to realize that the more we eat and use "cheap" products, the cheaper—and potentially more toxic—they become. Big box companies can afford to manufacture items in mass quantities and tend to use cheaper ingredients like water and manufactured chemicals to stretch out a batch of products to make more of it at a lower cost. If properly used, truly good products are not watered down, thus making them more concentrated, and meaning they will last longer than cheaper brands.
Let's also take into account that eating better and using better products that are not toxic to our bodies may just give us better health…go figure…Hello, Health Care.
It's true: we are surrounded by things that are deemed bad for us in one way or another everyday and everywhere we go. But if you can be the difference for not only yourself but your family in just one little piece of your universe, why wouldn't you? If we want better products, it's up to us to advocate for ourselves. Find out the truth, and make it most important for our own health and the health of the ones we love.